Love and Relations are a very complex and challenging field that requires skill and good strategies when you work towards achieving positive permanent solutions.
Outright love work:
To find a new love is relatively easy, provided that the person setting up the operation for manifestation has enough sense to project that which a potential partner wants to notice. ADM technology can help you develop the right attitude and attract a partner that fits best. to the left an astrological energy setup to attract a marriage partner.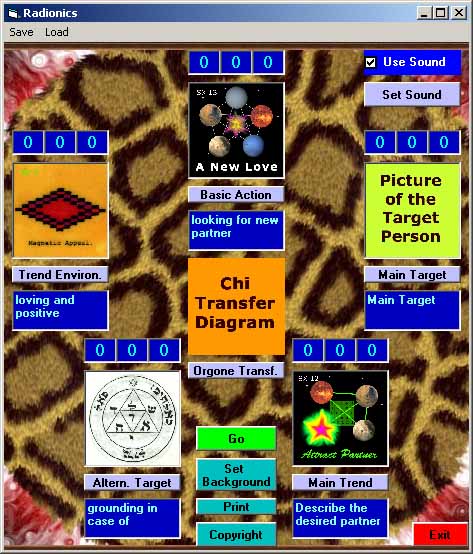 To get an ex-lover or marriage partner back requires success strategies and usually a lot of re-orientation, so that the person that is targeted can notice desirable change and will then automatically notice the positive characteristics and benefits of re-kindling the relationship.
Part of this can be work to break up an existing relation, perhaps to get rid of a competitor. Here too, you can make a difference between average outcome and spectacular success with the appropriate success strategies.
You can use love work in business situations. Here, of course, a relationship is not the ultimate goal. Much more is it important that such feelings cause the target person to decide according to the wishes of the person who did the work. In some of these cases, working towards friendship is more appropriate and effective. Don't forget: most decisions in business are not based on logic, they are the result of irrational factors such as personal preferences, love, membership in the same golf club and the like.
The JU 99 CE is adequate in many situations. Devices of more strength are designed for faster results and they offer a lot more flexibility, which is especially of importance in highly complex situations.
Call or e-mail our consultation service to get help in specific and very complex situations.
Left: Astrological energy to attract a new love.